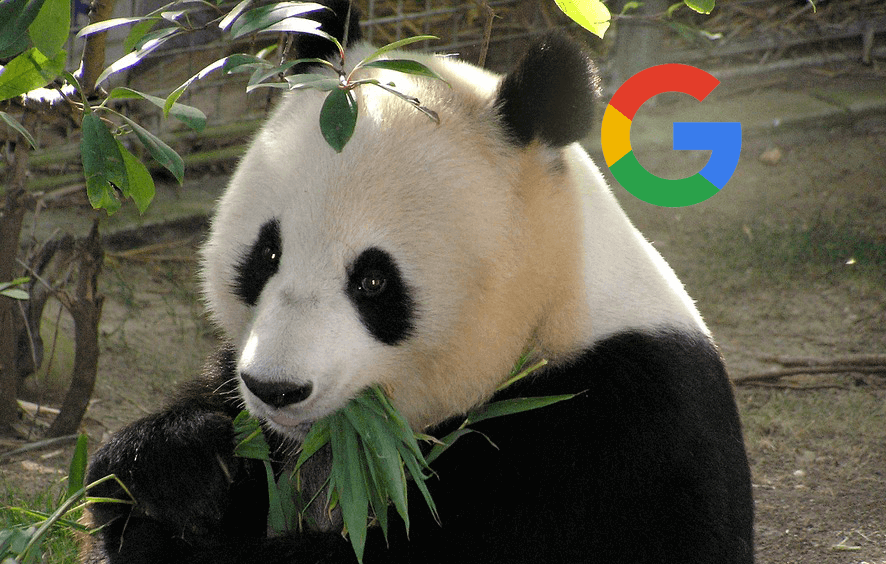 Your first job online is to "get found". This means that prospects and customers must be able to find your website when they are searching for what you do. Otherwise, you don't get the chance to compete for their business.
Ranking well on search engines, in particular Google, should be a top priority for your website; Google is the most popular search engine, with over 64% of search market share (according to a comScore report from February 2015). The other 36% of searches are split between Bing, Yahoo, and other smaller search engines.
However, as Google refines its algorithm, this has become an increasingly complex task. One of the recent updates to Google, which continues to evolve, is "Panda".
What Is Google Panda?
Panda is a Google algorithm update focused on understanding the quality of your website pages and your content. In other words, you can't just stuff keywords onto your pages or post thin content and expect to rank well.
Websites with poor quality content will likely be going down in Google's results pages, while websites with great, compelling content (content that gives the reader the information they are looking for) will ultimately rank higher.
The goal is to create the best user experience possible. That is Google's aim, and it needs to be your website's aim as well.
How Can I Impress Panda (and Improve My Rankings)?
If you don't impress Panda, your website is going to have trouble ranking in the top search results.
Google has provided a list of questions to ask yourself about every page on your website. These will help you improve the quality of your pages – which will be viewed favourably by both Panda and your site visitors.
Ask yourself:
Would I trust the information on this page?
Would I be comfortable giving my credit card to this site?
Is this page well written by an expert or knowledgeable person, or is it shallow?
Does the page have spelling, grammatical, or factual errors?
Does it seem as though someone is doing quality control on the site or the content?
Does the site have duplicate or redundant content?
Are the topics interesting to users or is the site just trying to rank well for search?
Does the page provide original content, information, reporting, research, or analysis?
Does the page provide value when compared with other pages in the search results?
Is the page an authority on the topic?
Are the articles presenting one-sided information or a rounded perspective?
Is the content mass-produced?
Would you want to share this content with a friend, recommend it, or bookmark it?
Is this content high enough quality that you might see it in a printed publication (magazine, newspaper, book, encyclopedia, etc.)?
Are the pages short and lacking in useful specifics?
Would users complain about the content on this site?
As you can see, search engine optimization is about creating value for the target audience, not about "gaming" the system (as certain "black hat" SEO companies once specialized in). It's about providing real, substantial and beneficial information.
You must be marketing (outside-in) driven when you develop content so you make a favourable impression with visitors to your site. This is also how to make a favourable impression with Google's Panda update.

---
Get your business found online with a
well-developed online marketing strategy. Core Online Marketing is an outsourced digital marketing agency with expertise in content creation, social media, SEO, analytics, email marketing, and other online marketing activities. Contact us now.
Like this? You might also like:
Latest posts by Ben Molfetta
(see all)